Hello and welcome to the Lemonade Diet page. This is page 1 of 4 that we have on this topic. In this series, you will learn "what" the master cleanser is and "how" to carry it out and break it properly.
If at any time you have a question that is not answered in these articles, do not hesitate to Contact Us. Are you ready? Alright; we're off and running! :-)
I first became aware of the lemonade diet some five years ago. At the time, acute health conditions had developed in my son. These had taken away his energy and caused him to fall into deep depression and isolation.
Blood tests showed that his liver, kidneys and digestive system were irritated and in turmoil Being 70 pounds overweight had taken its toll on his joints and muscles. A myriad of ailments were invading his body and threatening his health. This was a truly dark period for our family and we felt desperate and hopeless.
The only solutions doctors offered was a very severe, highly toxic treatment that resembled chemotherapy that would have laid him out of commission for a complete year. There had to be another way ... I started looking for natural alternatives that could help him. We came upon fasting as a quick weight loss alternative and did much research.
In Search of Healing
A very close friend, aware of my son's plight, one day brought up the benefits of a so called - lemonade diet. She emphasized it was a wonderful cleansing diet and a liver detox. I was always searching for healing through natural ways. But lemonade diet? Using lemons?
I thought she was pulling my leg! Honestly, I had no clue what citrus could possibly do to for our bodies, apart from quenching thirst on hot summer afternoons. Still I listened to my friend with attention. I was not totally unfamiliar with liquid fasting diets.
By using a cleansing regimen periodically, I myself had been relieved from acid reflux, constipation and skin and hair problems. It has consistently had a rejuvenating effect on my skin and helped me to maintain a youthful look - which I very much need in my artistic profession. In short, I was receptive to anything that could help my son, as well as broaden my health and nutrition knowledge. The lemonade diet was a true Godsend.
The Master Cleanser
It was around this time that I was first exposed to the 1976 book The Master Cleanser by Stanley Burroughs. We also highly recommend Master Cleanse Secrets, as an excellent "how to" supplement that takes you by the hand and walks you through every detail of completing the lemonade diet.
The Master Cleanser system is founded on a 10-to-14-day fast comprised of a liquid mixture of lemon juice, cayenne pepper and maple syrup - supported by salt water flushes in the morning and nightly cups of herbal laxative tea.
To say the least, this book is a classic - although somewhat technical. It will give you a very thorough explanation of exactly how your body will respond during this period of detoxification, and many of the ancillary benefits that the lemonade diet provides.
The topic was brought back to the public light in 2004 by Peter Glickman in his book Lose Weight, Have More Energy & Be Happier in 10 Days This book is hailed as a simplification of The Master Cleanser and is highly recommended if you are serious about fasting and cleansing as a lifestyle. It will take you step-by-step through the process and explain the purpose of the lemonade diet, as well as to what you can expect while you are going through it.
In this series of articles I will be as thorough as possible in explaining how the lemonade diet works. Still, I suggest you get the book and read it. You may want to pass it on later when you see the great results! You have taken a mayor step to lose weight and improve your health. It is very important that you do this with all of the information needed so that you can complete the lemonade diet properly and receive maximum benefits.
Detox Fasting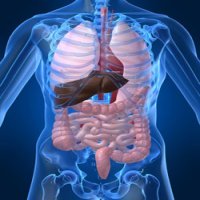 The lemonade fasting diet, in essence, is designed to facilitate colon cleansing and help flush the digestive system, kidneys and liver. It is, of course, also conducive to weight loss, although that is not its primary objective.
I did this lemonade diet at a time in my life when I was hopeless and more toxic than a landfill. It also was one of the various fasting and cleansing tools which helped to save my son's life.
Give it an honest try and you will be amazed at the results. I want to emphasize, however, that neither the lemonade diet nor any other practice we talk about in this website is meant to be understood as a "miracle" cure.
Yes, there have been miracles of healing for persons who have used detox fasting - but the truth is that for most, it is a process that requires a total adjustment of lifestyle after the fasting is over.
I have found that miracles often come through consistent action, focus and motivation over a period of time. Overnight cures do not exist. But, on the up side, if you are willing to put the time and effort, then you can achieve remarkable results.
What I am trying to convey to you is this: The lemonade diet is great and can certainly help you lose weight and improve your health. But please keep your expectations at a realistic level. I've had people write me to say that they were disappointed by the lemonade diet because they weren't totally cured from their ailment. I always convey my sympathies for their illness, but remind them that persistence will take them much further than anger and disappointment.
That, however, is not to say that you ought not have large long-term goals. Yet I must reiterate that, from our experience, the best results come when we make changes slowly and steadily over a sustained period of time. So be encouraged and excited! If you are ready to start, you can visit the banner below to review and purchase the Master Cleanse Kit as well as related supplies, books and supplements.
---
---
This detoxification weight loss liquid diet works, but - as I said - it will require patience and a little sacrifice. If you find that at your first attempt you do not succeed - do not give up! Try, try again. Persons with a very congested and tired digestive system could experience very uncomfortable symptoms, which we will discuss in the coming pages.
Know that eventually these symptoms will pass. Of course, if you are unsure about the state of your health, or have any doubts, by all means visit your doctor and have blood tests done before you start this diet, ok?. Alright, enough yapping ... let us now see in more detail how the Master Cleanse Diet works.


Sonia Noemi
Fitness Through Fasting
Nutritional Consultant / Skin-Care Professional
Contributor:The Anti Prevention Nation Ezine &
FastingOlogy 9-Month Membership Course.